In the historic centre of Evian les Bains, discover the unique universe
and authentic cuisine of this culinary bistro.

In this place, full of memory, dedicated to delicious cuisine since the nineteenth century, you will enjoy generous dishes showcasing the succulent products of the Savoy country and the local fishery.

The "Belle Époque" style restaurant and the shaded terrace under a hundred-years-old lime tree will complete your delight.

Owner wines by the glass.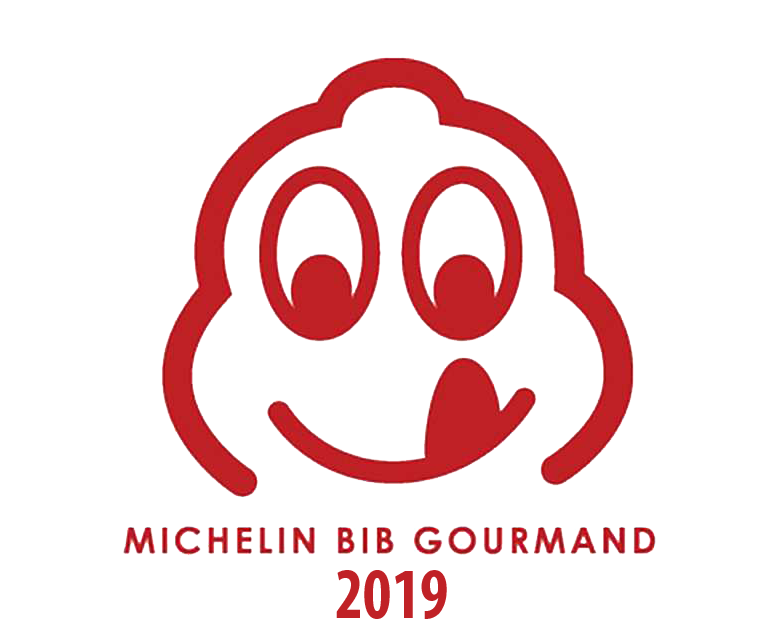 Starters
Home made local fish soup, lemon spicy mayonnaise, crunchy spelled. 12 €


Fish tartar, half raw/half smoked, leaks maki, shallots seasoning. 14 €


Black pudding thickly sliced, grilled, rissole of season fruits. 12 €


Duo of foie gras, one slow-cooked with tonka beans and served cold, the other pan-fried, raspburrie chutney and toasted brioche. 18 €


Crispy roll of Abondance ( local farm cheese ) , salad and roots pickles. 12 €


Six snails oven-baked in garlic and tomato butter. 12 €


Dauphiné ravioles, "Savagnin" butter sauce, walnuts and chives. 12 €


Mixed salad with crunchy marinated vegetables.10 €
Main courses


Féra from Leman lake, puffed pike cake, Savagnin wine sauce. 23 €


Black Angus steack grilled in a pepper crust, potato mousseline. 23 €


Charolais beef tartare, wasabi, mixed salad, french fries or toasts
and butter. 23 €


Real veal tripe sausage « Bobosse » grilled, mustard sauce, french fries. 23 €


Large plate of Dauphiné ravioles, "Savagnin" butter sauce, walnuts and chives. 20 €


Wild trout, slow cooked in butter, almond crispy side. 32 €


Grilled perch fillets, vegetables, french fries & salad. Choice of sauce : lemon emulsion, tartar sauce or creamy truffe sauce. 28 €


Fish and chips from Savoy ( Bourget Lake ), tomatoes compotée, tartar sauce & salad 28 €


French fries or mixed salad. 5 €


All our dishes are home-made and
served with seasonal vegetables.


Desserts

Cheeses


Savoy cheese platter, seasoned salad. 12 €


Cottage cheese, cream with blueberries marmelade or sugar 7 €


Home made desserts by « Loïc Laude ». 9 €


Ice creams and sorbets from the Alps (a choice 3 flavors). 9 €

Menu des Alpes
33 €

Lunch menu

(excluding weekends and holidays)
Kids menu (Until 10 years old)
15 € (Main course/dessert)
Fresh fish from Lake Geneva, whitefish, trout, perch on arrival by fishing. Take a look at the blackboard
"taxes and service included, Alcohol abuse is bad for your health
"